Missions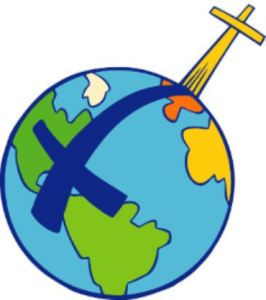 Mission Matters At Chapel Hill
The Mission Statement of the Missions Ministry Team is:
"To educate and ignite a desire in our Congregation to actively do Christ's work locally, nationally and globally."
Are you a person whose life has been changed by your service as a mission volunteer? As the Albion District of the UMC comes to a close, they are seeking a legacy in the form of an Albion District Scholarship for Volunteers in Mission (V.I.M.). District funds will be used to match individual donations to form a scholarship fund. If you are interested in supporting this effort, please indicate Albion VIM Scholarship on your envelope,
check or electronic giving memo line.
Elementary School Backpack Program
The Riverside Neighborhood Weekend-Backpack Food Program is serving both Riverside and Minges Brook elementary schools – and working with Central Christian Church. We are currently serving 60 children each week. You may shop and donate - or designate giving to the 'Backpack Program'.

Here's the list of what is used:
microwave or boxed mac and cheese
canned soup, ravioli, spaghetti, etc.
cereal – regular and single-pack boxes
granola, Nutri-grain and other snack bars
fruit cups – light syrup or in own juice
instant oatmeal packets
juice boxes – 100% juice preferred
peanut butter – snack cups or jars
pudding or gelatin snack cups
single-serve packed snacks
applesauce, single serve cups – plain
ramen packets or bowls
Look for a well-marked collection container in the upper level hallway. Want to volunteer? Indicate your interest on a Connection Card!
Check out our current Voice of the Hill Newsletter (The "Mission Matters" page) for all our current projects.
For more information on Chapel Hill's mission ministry, contact the Church Office.